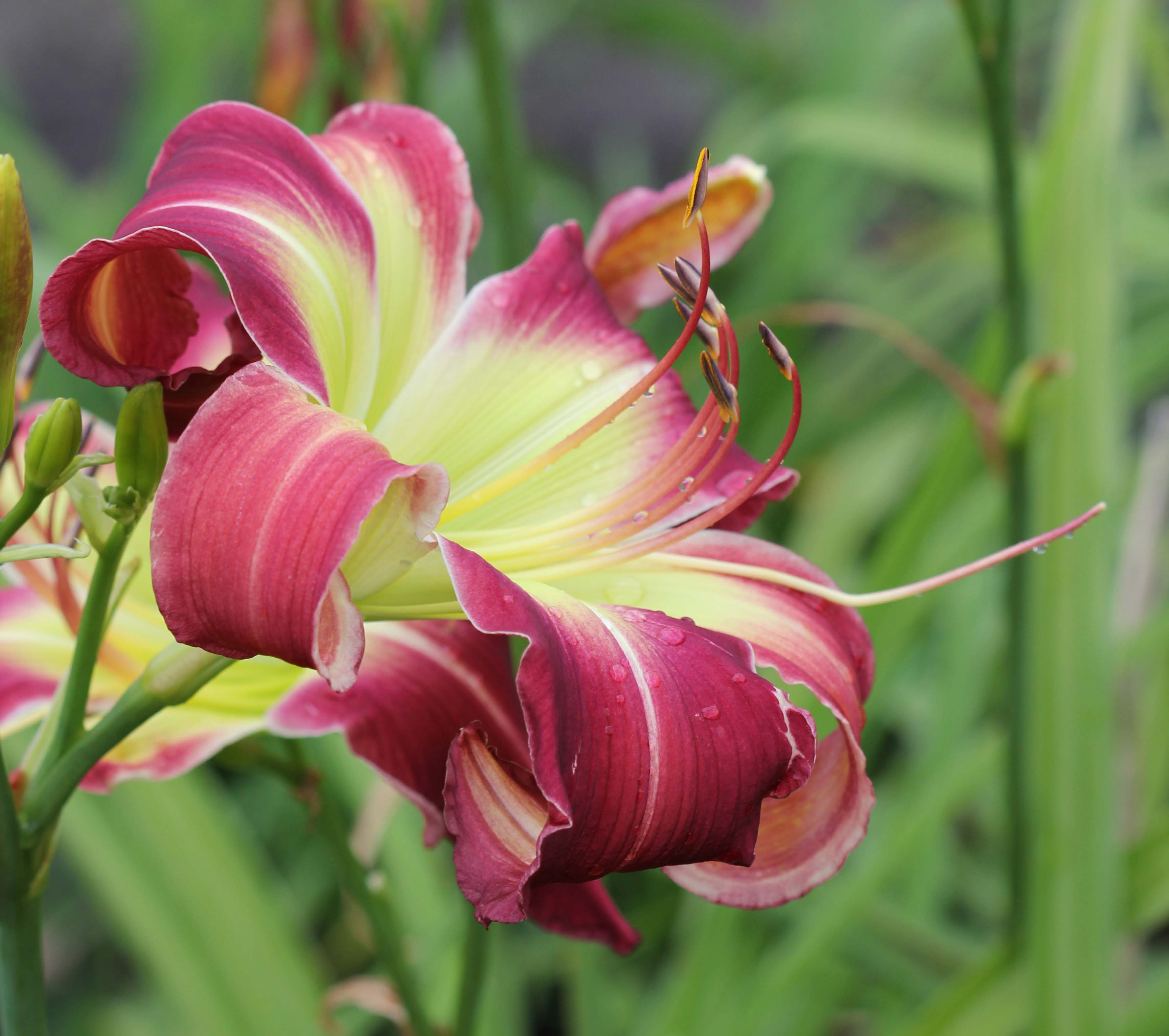 Salutations
The last few years have been challenging for everyone. However, it seems to have encouraged more people to focus on their gardens. Many new and returning folks have visited, both virtually and in person, Fairyscape Daylilies. I have had the great pleasure of seeing first hand and via images, many beautifully landscaped gardens and yards. It has been a delight hearing from everyone of you.
We are on 2.5 acres with more and more of it going to daylilies and gardens. I started putting in boxes, originally 2 for the "littles". Then that turned into 5, and then increased exponentially each year to 35 registered daylily boxes and 66 seedling boxes. The original fenced area has been dwarfed by surrounding boxes.
Late winter to early spring, I start my seedlings, That is where our heated garage has been of greatest use. I have installed shelves and grow lights. Black Pearl thinks this is her vacation spot, laying on the "grass" in the warm sun.
Any orders placed now will not have delivery before June. I wish I could accommodate all, but it is just me, a shovel and a wheelbarrow. To place your order please send an email to Fairyscapedaylilies@gmail.com to ensure there is stock available. The cooler temperatures have made for slow growth in the field this year. I have yet to be able to confirm all the daylilies have shown up in number and quality.
The photos are from my garden. I do not adjust for colour or hide/improve the appearance of the flowers. Any variations in colour are due to the lighing available at the time the images are captured. The only editing I do is for size and orientation. If you wish to use any of my photos, I ask that you seek my permission first, and give credit either to Fairyscape Daylilies or Charmaine Payne. I would like to thank all that have visited and wish you health, happiness and most of all happy gardening.
Charmaine and Family